This is the beginning of a Kickstarter story about creativity, trust, protection of intellectual property and making a difference.
Today's art can be used–not only to depict images of luck–but it can actually make people feel lucky. Think of all the philanthropists and artists in the world today who use art as a means of giving back something to society, as a means of making our world better. People whose lives have been positively affected by these efforts would likely say it was a lucky day. At present, there isn't really a special category for this type of giving and caring art. Let's change that!
We are seeking funding to promote and create a new art category, called  Lucky Day Art. This would emphasize and celebrate art that either makes people feel lucky or that explores where luck is brought to life through artistic vision.
There has never been a Kickstarter project that has created a new art category. With your help, this one will be the first.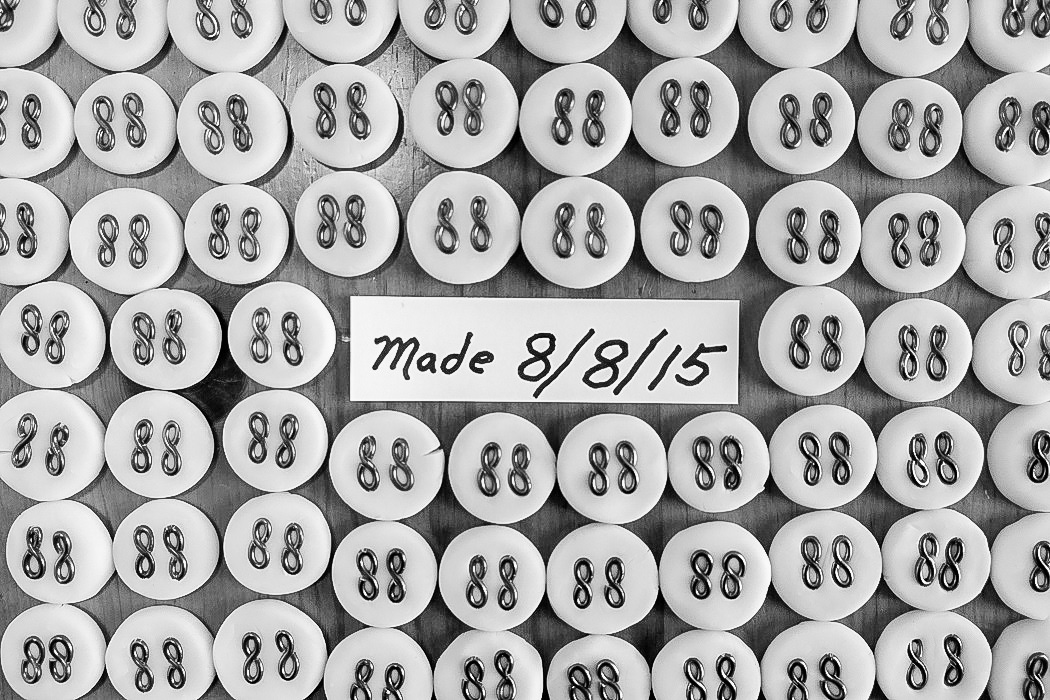 This new art category would not only encompass the type of art described above, but also introduce another form of art, one that has the potential of opening up new markets and opportunities for artists everywhere.
A little information about the artist who came up with this idea. His name is James K. Shishido and he lives near Portland, Oregon. He knows that it might take a miracle for the art world to accept this new category, but trying to create miracles that make a difference is nothing new to him, having already tried once before. (It was called "the Miracle of Likes" and can be found on Facebook, if interested.)
To demonstrate that Lucky Day Art can have more than just one meaning, this artist created a series of art pieces dealing with luck, on dates that he believes are lucky. He believed that doing this would increase the arts' value and desirability. The dates he selected were August 8th (8/8), August 18th (8/18) and August 28th (8/28), 2015.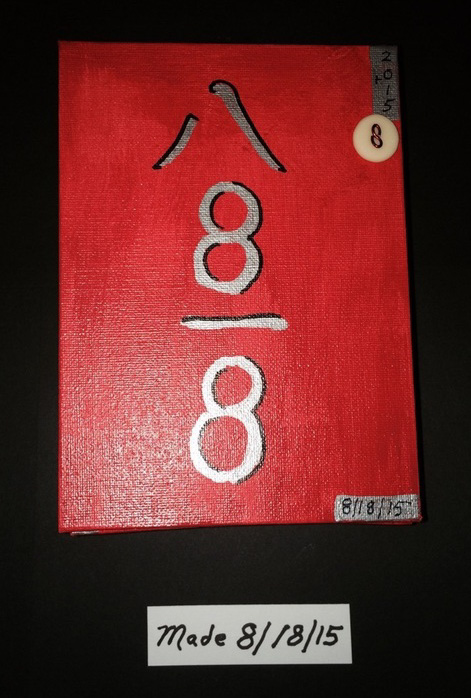 Before dismissing this idea, consider this. The following dates, 8/8, 8/18 and 8/28, are the only 3 dates in a year that have two 8's in them.
While this may not mean anything to you, the number 8 has a vast association with luck, and is widely-regarded as the luckiest number in several large cultures, including first and foremost, the Chinese.
One only has to look at the opening ceremony of the 2008 Beijing Summer Olympics to see the significance that the Chinese place on the number 8. The ceremony opened 8 minutes, 8 seconds after 8 pm, on the 8th day, of the 8th month, of the 8th year. Another example of the Chinese belief that 8 is a lucky number is the example of Sichuan Airlines in Chenda, China, who in 2003, paid large money for a telephone number that consisted of all 8's.
Will people want art that is created on these dates? Will they see value in it? This project will partially answer these questions.
The quality of the art created on these dates is nothing special, but the story that will accompany each art piece is. Made in America and strictly limited to the lucky date associated with the piece. The scarcity of the art–the stringent rules on its time of production, add to its value. The art, symbolically, is like catching lightning in a bottle. If luck can be infused into inanimate things, chances are best in situations like this…where the artist is thinking lucky thoughts while crafting the art on the luckiest of days.